Sam Braun, a humanitarian
Sam Braun's personality is best portrayed in photos. So many images of an ordinary life, talking with students, who he called 'my little darlings', photos that record a myriad of joyous moments – light, full of life and happiness. But behind them all is the burden and pain of the past, his deportation and the loss of those most dear to him in the camp at Auschwitz..
Sam's family and friends tell us what they have learned from being with him. And he explains to us himself what he learned from that time of darkness to be able to build a lifetime of joy and fellowship with his loved ones, his friends and all the young people to whom he conveyed a message of hope.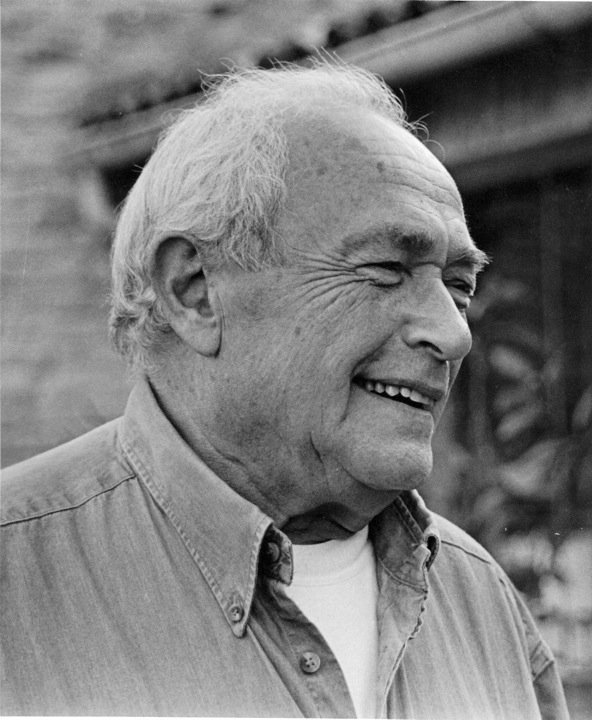 The biography of Sam Braun
Sam Braun was born in Paris, on 25 August 1927. His parents were naturalised French, his father having been born in Poland, and his mother in Russia. In 1938, he and his family left Paris to live in Clermont-Ferrand. On 12 November 1943, Sam had just turned 16 and was in his second last year at Blaise Pascale High School. On that day he was arrested by the Vichy militia*, together with his father, mother and little sister (who was ten and a half years old). They were deported to Auschwitz- Birkenau in Convoy number 64.
When they arrived, there was a 'selection process' on the platform at Birkenau. Sam's parents and his little sister, together with 760 others, were taken away and murdered in the gas chambers that very night. Sam was among those 240 remaining who were sent to Auschwitz III (the Buna Monowitz Camp), where they were to work on the construction of the IG Farben Industrie factory.
On 18 January 1945, the camp was abandoned by the Nazis, but Sam had to join the forced march, known as the 'Death March', driven on by SS guards, the Kapos* and dogs. At the beginning of May 1945 Sam was freed in Prague – he weighed 35 kilos (at 1.77m in height). It was like a scene from a movie.
On his return to France, having vowed to become a doctor as soon as he was well enough, Sam sat for two final high school certificates (without attending school) and he then studied medicine. He completed the final requirements for his medical degree on 10 July 1957 and opened a general practice in the 15 th arrondissement of Paris. He remained a GP in this practice for 20 years, until he had to stop for health reasons.
For 40 years Sam had stayed silent about what he had gone through at Auschwitz, not even talking to his own children about it. But from the 90s he pursued a major ''work of remembrance" in which he talked about the barbarity he had witnessed to around 4000 to 4500 secondary students every year. He continued this work until just a few weeks before his death in July 2011.The Association Les Enfants de Sam (Sam's children) and its website were born out of a wish to continue Sam's educational mission.
*The French Militia were a paramilitary organization that worked with the Vichy regime to fight resistance to the Nazi occupation and to carry out Nazi directives.
* A Kapo was a concentration camp prisoner who worked with the Nazis to supervise their fellow prisoners.