News from The Children of Sam organisation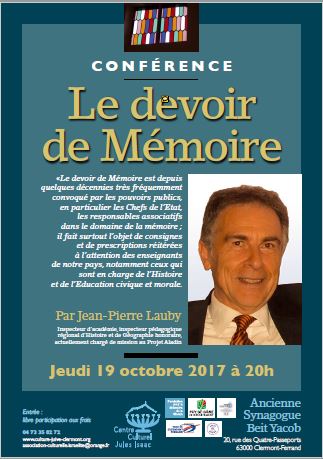 Conference run by Jean-Pierre Lauby, the president of the Enfants de Sam (Children of Sam) association. Held at the Jules Isaac Cultural Centre, in Clermont-Ferrand, 19 October 2017.
Over a few decades, 'The duty to remember' has become the standard term, an appeal to citizens to preserve and pass on the stories of those who lost their lives in the armed conflicts of the 20th century. Those who were victims of genocide perpetrated in Europe by Nazi criminals. The duty to remember is also promoted so that crimes against humanity, and all attacks on human dignity which have scarred our communities, are never forgotten.