Malka Braun talks about the murder of Mireille Knoll on the Le Parisien website
Malka Braun is speaking on Le Parisien TV at the time when there was a Marche Blanche* in memory of Mireille Knoll, the victim of an anti-Semitic murder on 2 March 2018.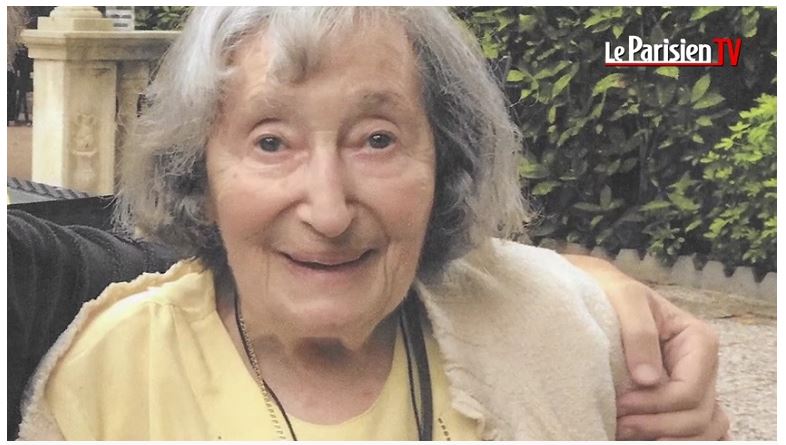 Mireille Knoll was an 85-year-old woman suffering from Parkinson's disease. She was brutally murdered by two people, having been stabbed 11 times. Her apartment was then set on fire and her body was largely burned before the emergency services arrived.
This horrific act took place around the time of the terrorist attacks in Carcassonne and Trèbes. It has raised awareness in this country that anti-Semitic and racial hatred still abound and is engendering a growing wave of acts that threaten both security and human dignity.

The Marche Blanche* took place at Place de la Nation [in Paris] the same day as the national memorial in tribute to Colonel Arnaud Beltram, on 28 March 2018. The highest levels of the government of France took part in that stand against "the darkness of barbarity", to use the words of President Emmanuel Macron.
Malka Braun's words form an outraged tribute to Mireille Knoll. She talks about the lessons of humanism and tolerance that she learned from her father, Sam Braun. Sam was himself an Auschwitz survivor and he fought all his life to uphold Human Rights for all Humanity.
Mireille Knoll had survived the Holocaust, fleeing Paris a few days before the D'Hiv' Round Up. The past caught up with her on that fateful day of 23 March 2018, the day when the "savage beast reared its ugly head from a spawning belly".
* Une marche blanche is when supporters walk together through the streets in tribute to a murder victim. It is a combination of a tribute and a demonstration to show public support for the victim and their family.