What Raphaël Esrail remembers
Robert Laffond Publishers has just published a book by Raphaël Esrail. It tells his personal story, from joining the Resistance to his return to France after having been imprisoned in Auschwitz. His is the testimony of an exceptional man who is the current president of the L'Union des Déportés d'Auschwitz (Auschwitz inmates association), and also the vice president of la Fondation pour la Mémoire de la Shoah (The Shoah Memorial Foundation). His is also the romantic story of his love for Liliane, who he met at Drancy, and later married on their liberation from Auschwitz. The title of the book, 'Dreaming of an embrace', tells us about the hope that gave him the will to live, and the strength of their love which overcame the horror and suffering of the camp.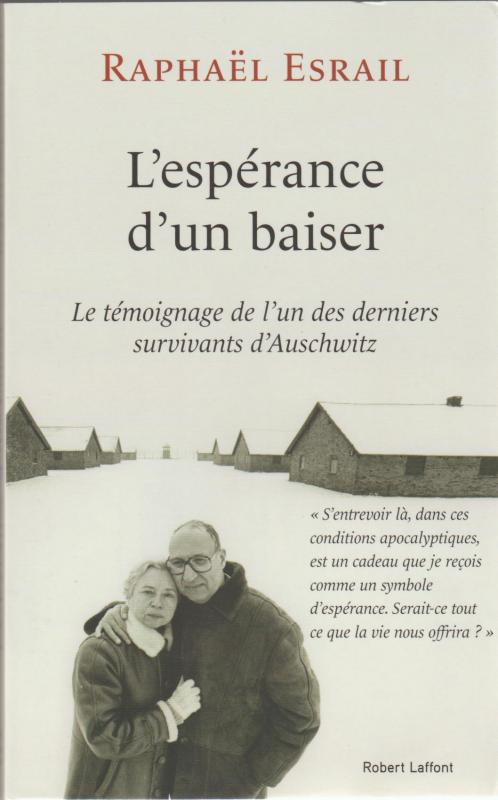 The book is in seven parts following an introduction describing Raphaël's arrest in Lyon:
Family background
From adolescence to adulthood
Towards another world
Auschwitz and Birkenau
Leaving Auschwitz
Coming home
Living as a 'survivor'

It follows the story of a young resistant member of the Eclaireurs israëlites de France de Lyon (The Jewish Scouts of France, in Lyon) for whom he became counterfeiter. He also describes the Death March, coming home and the difficult return to freedom.
The end of the book talks a little about the present day and Raphaël Esrail's integral involvement in L'Union des Déportés d'Auschwitz. In this organisation he works to ensure the Holocaust is never forgotten, especially by explaining what happened to younger generations. His work is currently directed towards ambitious projects supporting digital productions and a website, which require a great deal of his energy. It is also interesting at the end of the book as he discusses his thoughts on relations with Germany.
Several discussions and additional texts are included in an appendix which details more about his other activities.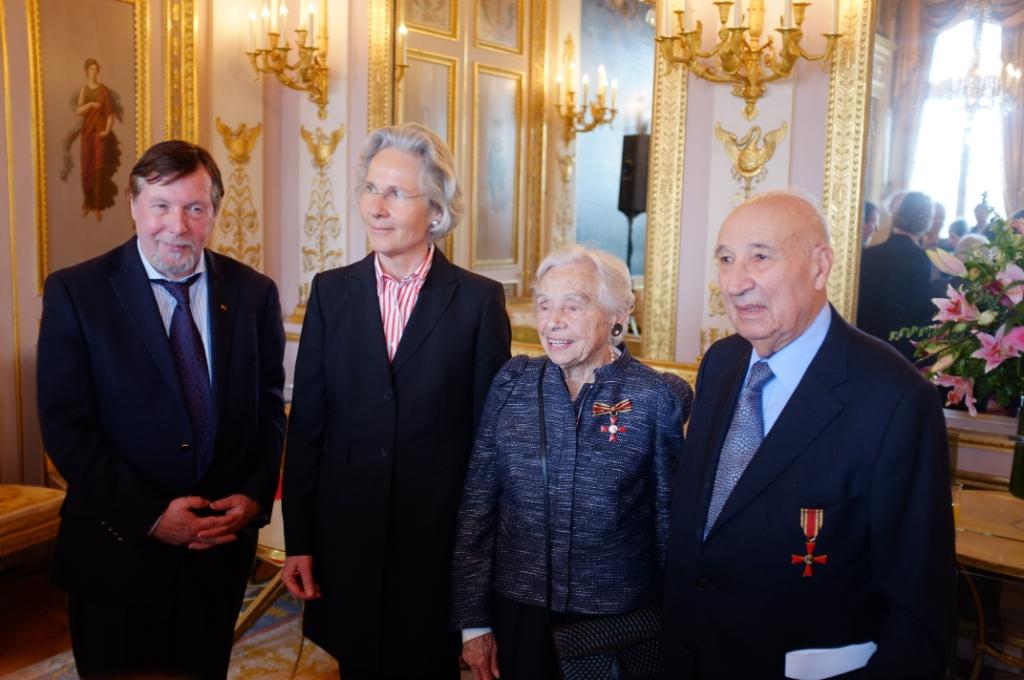 Awarding of the la croix de Chevalier de l'ordre du Mérite de la République to Liliane and Raphaël Esrail
by Madame Suzanne Wasum-Rainer, Ambassdor of the Federal Republic of Germany.